Knowledge-Transfer
EPSA Knowledge-Transfer Activities in 2018


Ensure Better Performance Management and High Quality Services for Citizens", The Hague, 27-28 November 2018
The European Institute of Public Administration (EIPA) is organising an open activity in partnership with the EPSA 2017 finalist project "Vensters, submitted by ICTU, KING Municipalities and the Dutch Ministry of the Interior and Kingdom Relations.

This activity is open for registration at https://www.eipa.eu/product/better-performance-management/ where you will also find the detailed programme.
Nordwärts, the EPSA 2017 award winner in the local category, in the spotlight on Wednesday 21 March 2018 in Dortmund.
Nordwärts project' launch event of its presentation year on Wednesday 21 March next in Dortmund.
Harrie Scholtens, EPSA 2017 Project Manager, will represent EIPA and present the EPSA award scheme, while stressing the reasons why this project won the award in the local category.


Detailed programme of the event

Post-event Article and pictures



EPSA 2017 lunch meeting in the Hague
- 5 March 2018 -

The Dutch Ministry of the Interior and Kingdom Relations and the Dutch Public Management Organisation (VOM) are organising together with EIPA an EPSA 2017 lunch meeting in the Hague on 5th March. Next to the main EPSA findings, two outstanding EPSA 2017 practices will be presented: the winner project of the supra-local and local category "Nordwärts", submitted by the City of Dortmund, and one of the nominees of the European and national category, the Dutch project "Vensters", submitted by ICTU, KING Municipalities and the Dutch Ministry of the Interior and Kingdom Relations.

Please see the Programme of the event for more information. You can register via this link.




EPSA Knowledge-Transfer Activities in 2016

International EPSA Knowledge-Transfer Conference on "Urban Development for Healthier Cities: A Cross-Cutting Approach to Innovative Local Governance"
- Barcelona,13-14 June 2016 -
The Provincial Council of Barcelona, winner of the EPSA 2015 cross-cutting award, and EIPA invite you to their International EPSA Knowledge-Transfer Conference, which will take place in Barcelona (ES) on 13-14 June 2016. This conference aims to bring together - from all over Europe - leading public sector and academic representatives in the field of integrated urban development and cross-disciplinary approaches for healthy local environments and holistic urban policies.
Seven EPSA champions and other internationally renowned figures in the field will share their experiences on how they created innovative local governance approaches taking into account the wellbeing and health of their citizens, how they developed cross-sectoral and cross-departmental solutions and created synergies and designed healthy cities by facilitating active mobility and green policies. Their stories will be complemented by presentations from other acknowledged experts in the area. These first-hand experiences aim to inspire the audience to take a fresh look at local governance, build bridges and break down departmental silos to create innovative approaches to integrated urban development for healthy living. In addition, they constitute valuable lessons learnt in the domain of local public leadership for other public actors.

Attendance to the conference is free of charge, so seize this opportunity and register soon!

For more detailed information, please consult the conference page.


Migration and Skills – Successful Labour Market Integration through Recognition of Professional Qualifications
- Berlin (DE), 2-3 March 2016 -
Migration flows into Europe have been dramatically increasing in 2015. A key challenge across Europe is to ensure a successful labour market integration of migrants, both from within and outside the EU – for the benefit of the individuals as well as of the economy as a whole. Skilled migrants can mitigate skill shortages, which many sectors already face and thereby contribute to economic growth. A fundamental basis for such a successful integration is to establish robust professional qualifications recognition systems.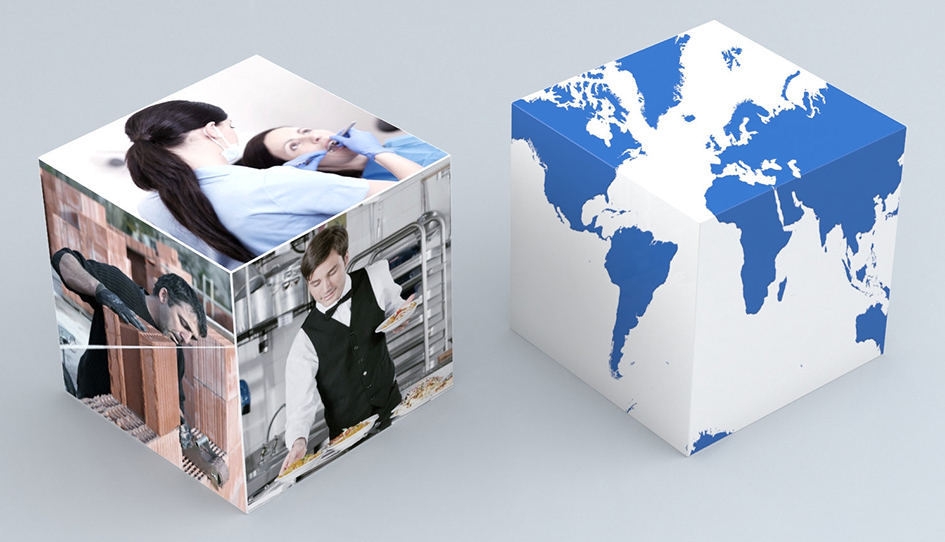 This seminar is developed in cooperation with the winning project of the European Public Sector Award - EPSA 2015 (National level category), BQ-Portal (Berufsqualifikationen) – The Information Portal for Foreign Professional Qualifications, managed by the German Federal Ministry for Economic Affairs and Energy.
The BQ-Portal is unique as it is the first online work and knowledge-sharing platform in Europe to pool all of the relevant information on foreign professional qualifications and vocational training systems in one platform. It provides employers and Chambers of Commerce with comprehensive information and practical guidelines that help them assess foreign professional qualifications. As such, the portal serves as an information platform that consolidates relevant information and know-how about foreign professional qualifications, thereby contributing to a comparison of qualifications obtained abroad with the German qualifications.
The seminar will take place in Berlin at the Federal Ministry for Economic Affairs and Energy and provides an excellent opportunity to learn in detail about the BQ-Portal. It will give participants insights into how the BQ-Portal has been designed, how it is managed and how different stakeholders use and benefit from the portal. Furthermore, the seminar gives the participants the opportunity to discuss recommendations for implementing similar recognition systems in other European countries.

For more information, please see the full programme and registration form.



Better Public Service Delivery and Cost Reduction through Innovative Change Management Processes
- Amsterdam (NL), 25-26 February 2016 -
The key question for public administrations across Europe is: how can the public sector find radical new ways of delivering better services and outcomes at significantly lower costs?
Innovative syste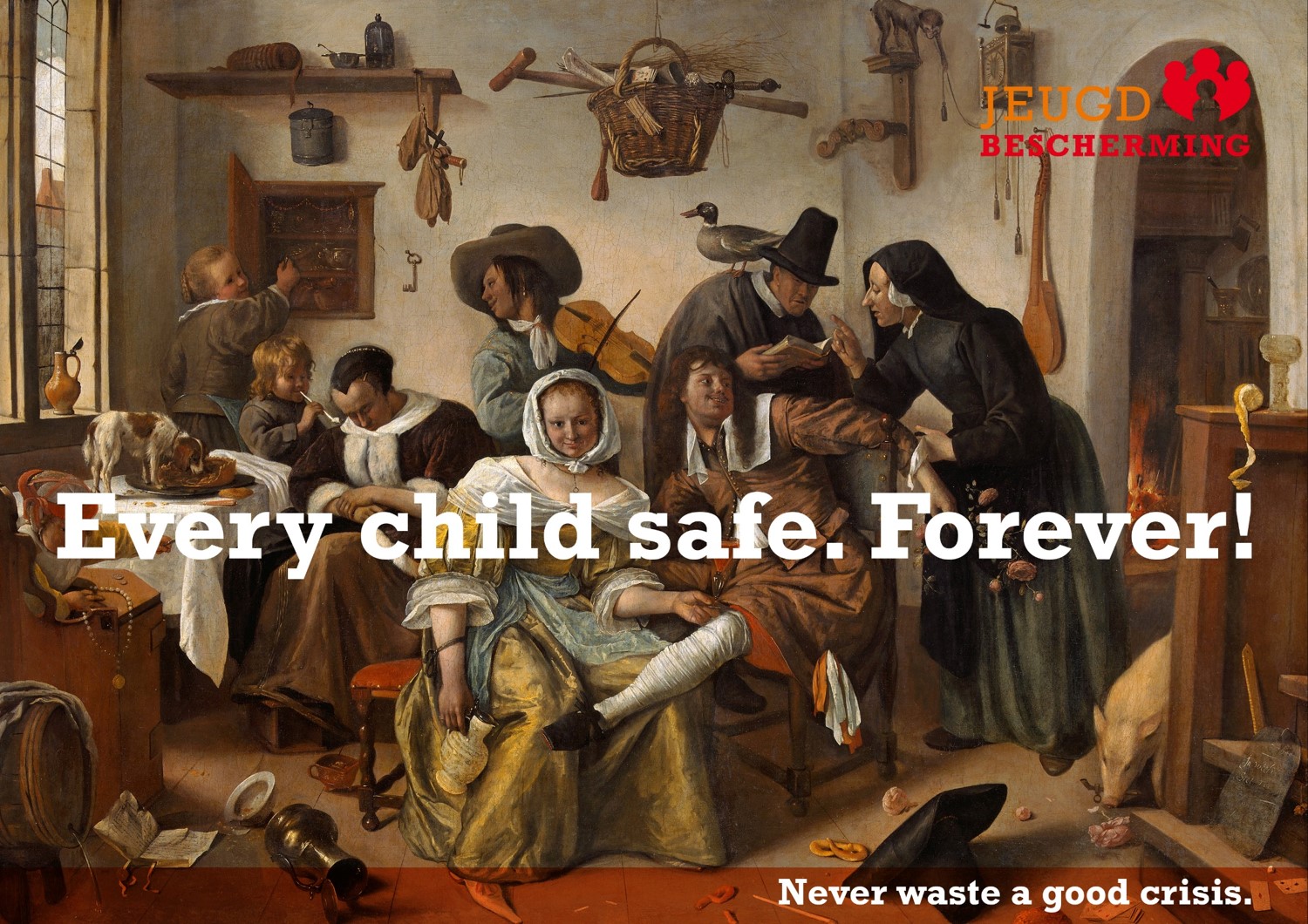 m-wide change processes and provision of customer-focused service delivery models, designed around the needs of the users, hold a significant potential to improve both effectiveness and efficiency in public service delivery.
This seminar is developed in cooperation with the winner of the European Public Sector Award - EPSA 2015 (Local level category), Youth Protection Amsterdam Region, that initiated a system-wide change process with a strategic focus on value creation for the clients, innovative network governance, a new client-focused case management and introduction of new IT support systems. The results are tangible and impressive: reduction of administrative burdens by 75 % and societal cost savings of 30 MEUR so far. These results indicate that organisational and professional reforms have real potential to dramatically improve the quality of public administrations and their clients, and lead to significant cost savings in one of the most difficult sectors of social welfare.
The seminar is a unique opportunity to learn directly from the Youth Protection organisation and the staff being involved in the change processes. It will take place at the premises of the Youth Protection organisation where the participants will also gain insight into the physical work place design supporting the organisational work processes.
For more information, please see the full programme and registration form.


EPSA Knowledge-Transfer Activities in 2015

Public Sector Innovation Lab: Innovation Update, Business Cases and Practical Tools

- Barcelona, 10-11 December 2015 -
Facing increasingly complex challenges and tight budgets, the public sector needs and seeks to innovate, embracing public administrations as partners in integrated and participatory governance approaches to public service delivery, increasing effectiveness and efficiency in the context of maintaining social cohesion, innovative public management and leadership approaches. The public sector accounts for almost 50% of countries' GDP in the EU28 and has a crucial role in Europe's socio-economic development, progress and competitiveness: new needs, new agents, new ways of communication and new governance models to avoid bureaucracy and excessive control are high on the public/political agenda.
EIPA in collaboration with NESTA and Design for Europe invites you to this PSI "lab", which will pave the way towards more strategic and systematic approaches to innovation. This will include the reform potential of digital technologies, improved access to services, co-design and co-creation, involving citizens and/or businesses in new service designs and/or modernisation processes, and diverse ways of innovation management. More and better services are needed to reconnect citizens with policy-making and government within the society.
Participants will actively apply and be familiarised with two different leading practical innovation methodologies – design thinking and innovation strategy approaches – to receive inspiration and tools that can be applied to their own national, regional or local contexts. These interactive workshops will be accompanied by first hand examples of public sector innovation showcased in the European Public sector Award (EPSA), the European network of public sector excellence generating valuable know-how and vital results, stressing the prominent role of the public sector in leading to a better society.

See the programme/registration form for more information.




"International EPSA Knowledge-Transfer Conference: New Models and Practices of ICT Innovation and Management in the Public Sector"

EIPA and the Catalan Government, with the collaboration of the Partners Program of ESADE, brought together more than 120 leading public sector representatives from 11 European countries at their first ICT Summit in Barcelona (ES) on 23-24 March 2015. This conference was hosted by one of the EPSA awarded projects - the Catalan Centre for Technology and Telecommunication (CTTI) and received support from Microsoft, Informática El Corte Inglés, FUJITSU, Deloitte, Indra, T-Systems, Oracle, Colt and IBM.
Nine EPSA champions shared their experiences on how they increased efficiency and effectiveness, simplified procedures, developed integrated, strategic and coherent approaches towards eGovernment, deployed ICT for the common welfare, or increased the overall quality of the public services provided by using smart technology solutions. Their stories were complemented by presentations from renowned academic, public and private sector experts in the area. The inspirational first-hand experiences allowed for an exchange of models and practices on ICT innovation and management in the public sector, as well as ensuring the extraction of lessons learnt in the domain of virtual governance.
Some of the high-lights in quotes and remarks were:

"Public administration is IT – it is a core strategy for 'doing more with less' " Senior Executive Public Official of German Federal Office of Administration

"Data is the oil of the XXI century…" Government of Catalonia Expert

"When developing e-government solutions, don't digitize the bureaucracy", Representative of the European Commission

"Our Governments are facing 21st century challenges, responding with 20th century tools, evaluating with 19th century bureaucratic processes, managed by 18th century founded institutions" DG, Microsoft
Through this conference a network between eChampions from different administrative levels, sectors, including the private sector, and countries was established. This conference is intended as a cornerstone and the aim is to hold it on an annual basis."
Full conference programme.

Short video of the conference

EPSA Knowledge-Transfer Activities in 2014

19 March 2015

ICT-related EPSA cases and common drivers and enablers of open government derived from EPSA practices were presented during the Conference on transparency and open government strategies: projects presented at A. Ortuño 2014 awards organised by the Catalan School of Public Administration on 19 March 2014. In the speech "Open or ´closed´ government" Alexander Heichlinger also talked about seven steps leading to public sector excellence, and the importance of communication and intelligent ICT-supported solutions in this framework, as well as the link between strong strategies and long-term visions and sound financial management.
Video of the presentation (in ES)
24 November 2014
Presentation of "Excellence in Public Administrations" during the conference "Fachforum Change", which deals with the reform successes of the City of Mannheim and their modernisation process Change². (EPSA 2011 nominee and city partner of the publication 'In Search of Local Public Management Excellence - Seven Journeys to Success')
6 November 2014

Presentation related to the EPSA spin-off publication "In Search of Local Public Management Excellence. Seven Journeys to Success" at the working meeting "Smart Local Governance - The Challenge of good governance in local administrations" in Bilbao (ES). For more information, see the programme.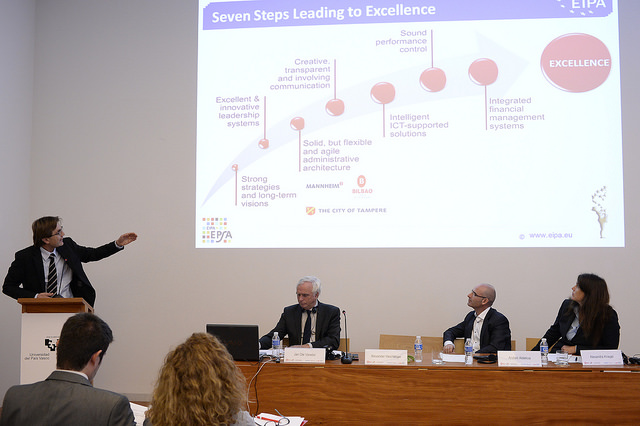 30 September 2014
Presentation at the Diada de les Telecomunicacions in Barcelona. The Telecommunications Day in Catalonia is one of the most important and representative conferences of several organised ICT Sectors in Catalonia and possibly in all of Spain.

11 September 2014

EPSA knowledge-transfer day organised and hosted by the Austrian Chancellery in Vienna. "Innovate!" Innovation, Wettbewerb und Organisationsgestaltung. Programme of the event.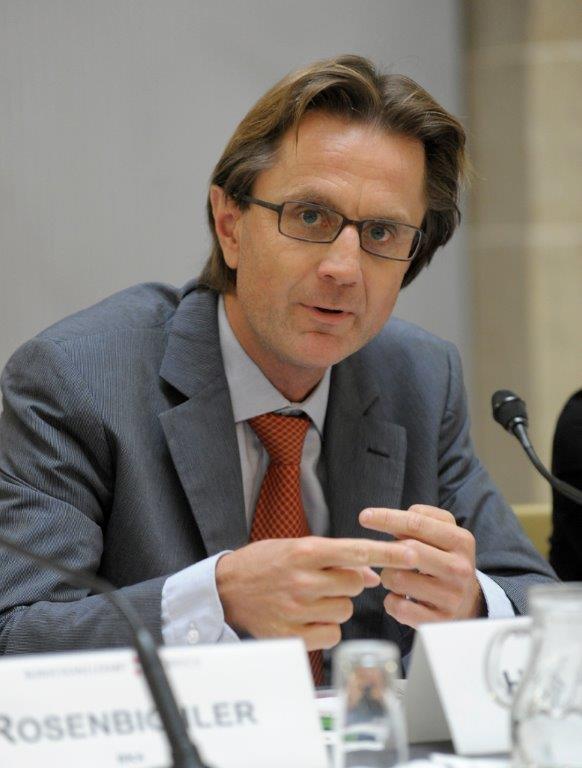 22-25 June 2014

Seminar in Finnish Lapland from 23-25 June 2014 to develop European cooperation in the area of wellbeing and civil safety
Based on the success of the EPSA 2013, in which the region of Finnish Lapland was awarded the winner trophy in the Regional Category for the project 'Development of Well-being and Civil Safety in Municipalities' (see http://www.epsa2013.eu/files/Lapland.pdf), and thanks to the national and international recognition of this cooperative open network model, the region of Finnish Lapland now wishes to further elaborate and improve this model and to expand it to a European scale.
This event took place in Pyhätunturi (FI) on 23-25 June 2014 and aims to further develop European cooperation in well-being and safety and to create a regional network/project to ensure service provision in sparsely populated regions in this field bringing together fhe four European regions of Aragon (ES), Lapland (FI), The West (IE) and Greater Poland (PL).
Click here to see the agenda of this meeting.

26-27 June 2014

Kick-off meeting of the high-level European ´City Economic and Financial Governance Group (CEFG Group) – A leap towards transparency, accountability and sustainability of public finances', initiated and powered by the City Council of Barcelona and managed by EIPA; with five larger cities: Barcelona (ES), Dublin (IRL), Hamburg (DE), Milan (IT) and Vienna (AT), most of which are former EPSA awarded cities; presence of the Vice-Mayor of Barcelona for the official ceremony on 26 June, Maastricht (NL).

This partnership between five larger European cities aims at benchmarking and creating a space for mutual learning in the field of economic and financial governance. The CFOs and finance managers of the five cities will discuss and analyse in four meetings burning issues such as their budget practices, integrated financial management systems, their financial accounting practices in relation to the European Public Sector Accounting Standards (EPSAS) as well as national and European accounting systems to discuss their effects on economic development and growth. This timely initiative is supported through active participation by the European Commission – Eurostat - as it coincides with their efforts to formulate the EPSAS and to apply them EU wide. The benefits of this project lie in the mutual administrative capacity building approach with inputs of real cases and practices from the city level parallel to reflections and discussions around the various topics.

Press Release

Video of the event


EPSA Knowledge-Transfer Activities in 2013
10-11 October 2013

EPSA knowledge-transfer activity during the applied policy seminar on 'Innovation in the Public Sector' organised by the UN Economic Commission for Europe, Geneva, 10-11 October 2013.
Read more

17-18 September 2013


Knowledge-transfer seminar on: "Public Management in the 21st Century: Trends, Ideas and Practices", Stiklestad-Trondheim (Norway), 17-18 September 2013.
Read more

15/16 April and 22/23 May 2013


Several successful EPSA cases awarded during the 2009 and 2011 editions (either as winner, nominees or Best Practice Certificate recipients) transferred their knowledge in two face-to-face seminars organised by EIPA Barcelona for the Bulgarian Institute of Public Administration (IPA). These projects were: the Norwegian Digital Learning Arena (NDLA), the Italian project e-Marketplace and e-Procurement, the French e-Bourgogne project (winner in EPSA 2009), the Estonian project Tallinn City Services One-Stop-Shop, and the Spanish SITxell project – Integrating Natural Values and Ecosystem benefits into Land Planning.
18 March 2013


EPSA Knowledge Transfer during the 1st Meeting of the Associate Group of the Observatory of Public Sector Innovation, Paris, 18 March 2013, OECD Conference Centre.
Agenda
of the event.
5 March 2013
EPSA 2011 Knowledge-transfer Workshop organised jointly by KDZ - Centre for Public Administration Research and EIPA in Vienna on 5 March 2013. The working language of the workshop will be German.
Agenda of the meeting
(in German)

EPSA Knowledge-Transfer Activities in 2012
28-30 November 2012

International Seminar on Advanced Regionalisation and Human Capital: Stakes, Challenges and Practices of Excellence, Conference Centers, Ministry of Interior, Rabat, Morocco.
Agenda of the seminar
.
21-22 November 2012

The Dubai Government Forum for Best Practices 2012.


25-27 June 2012

2012 United Nations Public Service Day, Awards Ceremony and Forum, New York, 25-27 June 2012
The EIPA Expert and EPSA Manager, Alexander Heichlinger, is addressing a high-level public audience and presenting the "Lessons Learned from the European Public Sector Award on Innovative Institutions to Engage Citizens in Public Governance" at the 10th United Nations Public Service Day, Award Ceremony and UNPSA Forum taking place on 25-27 June 2012 at the General Assembly Hall of the UN Headquarters in New York.
Agenda of the meeting

4-5 June 2012
The first major international EPSA 2011 Knowledge-Transfer Conference took place in Bilbao (ES) on 4-5 June 2012. The title of the Conference was "Cities of Excellence in the Public Sector: The Innovation Front with their New Practices and Formulas". Over 120 persons coming from more than 20 European and non-European countries attended the event during which public sector representatives could share, discuss and learn from the various EPSA Best Practice cases. (Final Conference Programme) (Photo Gallery)


19-20 April 2012
EPSA 2011 knowledge-transfer acitivity in the framework of the 6th ReSPA Annual Conference, Danilovgrad, Montenegro (Agenda)

26-30 March 2012
EPSA 2011 knowledge-transfer activity organised by EIPA Barcelona in the framework of the Regional Development Manager (RDM) Programme, Module on Regional Development and Competitiveness in Europe, Barcelona (Agenda)

7 March 2012
EPSA 2011 knowledge-transfer activity organised by the Austrian Federal Chancellery, Department for Administrative Innovation, in Vienna (Agenda)

4-5 June 2012
The first major international EPSA 2011 KNOWLEDGE-TRANSFER CONFERENCE took place in Bilbao (ES) on 4-5 June 2012.

The European Institute of Public Administration (EIPA) has joined forces with the City of Bilbao to organise this International Knowledge-Transfer Event on "Cities of Excellence in the Public Sector: The Innovation Front with their New Practices and Formulas" in order to present, share, award and inspire the EPSA good practices from local levels across Europe. This event was sponsored by the City of Bilbao and participation was free of charge.

This international conference attracted more than 120 public officials from 24 countries and European institutions to Bilbao. (Final Conference programme)
(Photo Gallery)



EPSA Knowledge-Transfer Activities in 2011


November 2011
Webinar for UK local authorities "Options for public sector service and budget review", London (UK)


24-25 October 2011
EPSA knowledge-transfer day within the seminar "La eAdministracion: El auge de la Governance virtual", Sevilla (ES) (Programa)

19-20 October 2011
Keynote speeches during the Polish EU Presidency Conference on "Catalysing reforms - ESF support for better governance", Warsaw (PL) (Agenda)

October 2011
Publication of peer reviewed article "Trends in Practices: eGovernment solutions from the EPSA 2009 experience" in ePractice.eu

14 September 2011
Keynote speech in the Adm'innov Summit, Paris (FR)

July 2011
Presentation to visiting Serbian public officials "Managing public finances - The current EU context", Maastricht (NL)

June 2011
Framework contract with Norway (Universities in Trondelag) to provide assistance in the mutual exploitation of the results of EPSA (several deliveries) (NO)



EPSA Knowledge - Transfer Activities in 2010

26 November 2010
Key note speech "Public Excellence: Lessons from EPSA 2009" during the Quality Contest "Excellence" organised by the Swiss Graduate School of Public Administration and the Swiss Society of Administrative Sciences.
http://www.excellence-public.ch/

Text Presentation


27 - 28 October 2010
First international EPSA knowledge - transfer workshop
...with presentations of the nominees of Leadership & Management for Change and all EPSA 2009 winners...

EIPA organised together with the Sant Cugat City Council the first EPSA knowledge-transfer workshop in combination with Santcugatribuna on "The EU 2020 - What public management model for the next decade" in Sant Cugat (Barcelona) on 27-28 October.
The City council of Sant Cugat was the final winner in the EPSA theme "Leadership & Management for Change".
This event was open to all interested administrations and its aim was to present, share, award and inspire the EPSA best practices in order to ensure a maximum benefit of lessons learnt across Europe and to contribute to a faster adaptation by other public administrations.

Information package: English / Spanish

Press release Press release CAT

Group picture by Localprès

Press Article EN CAT

Photo Gallery


21 - 23 June 2010
2010 United Nations Public Service Day - Awards Ceremony and Forum, Barcelona (ES) http://www.unpan.org/DPADM
17-18 June 2010
EPSA contributions to the Nordic Research Network meeting on "Public Leadership" in Stiklestad (NO)
PTT presentation (1st Part)
PPT presentation (2nd Part) by Mr Alexander Heichlinger.
3 June 2010
EPSA contribution to the post-graduate programme on "Govern i Gestió Pública a la Societat de la Informació: e-Govern" organised by the University Pompeu Fabra and the Catalan School of Public Administration. PPT presentation by Mr Alexander Heichlinger.
11 - 12 May 2010
EPSA knowledge-transfer day on "Citizen Involvement" (theme II) within the seminar "La e-Administración: Una administración mas cercana a la ciudadania", organised together with the Basque Institute of Public Administration (IVAP), Vitoria (ES).


April 2010

Presentation to the CESI Conference "Overcoming the crisis - Public service and joint tasks", Valencia (ES)


January / April 2010
Comparative analysis/research assignment of relevant cases for Norwegian municipalities based on the EPSA 2009, under the Nordic Project "New Public Leadership".