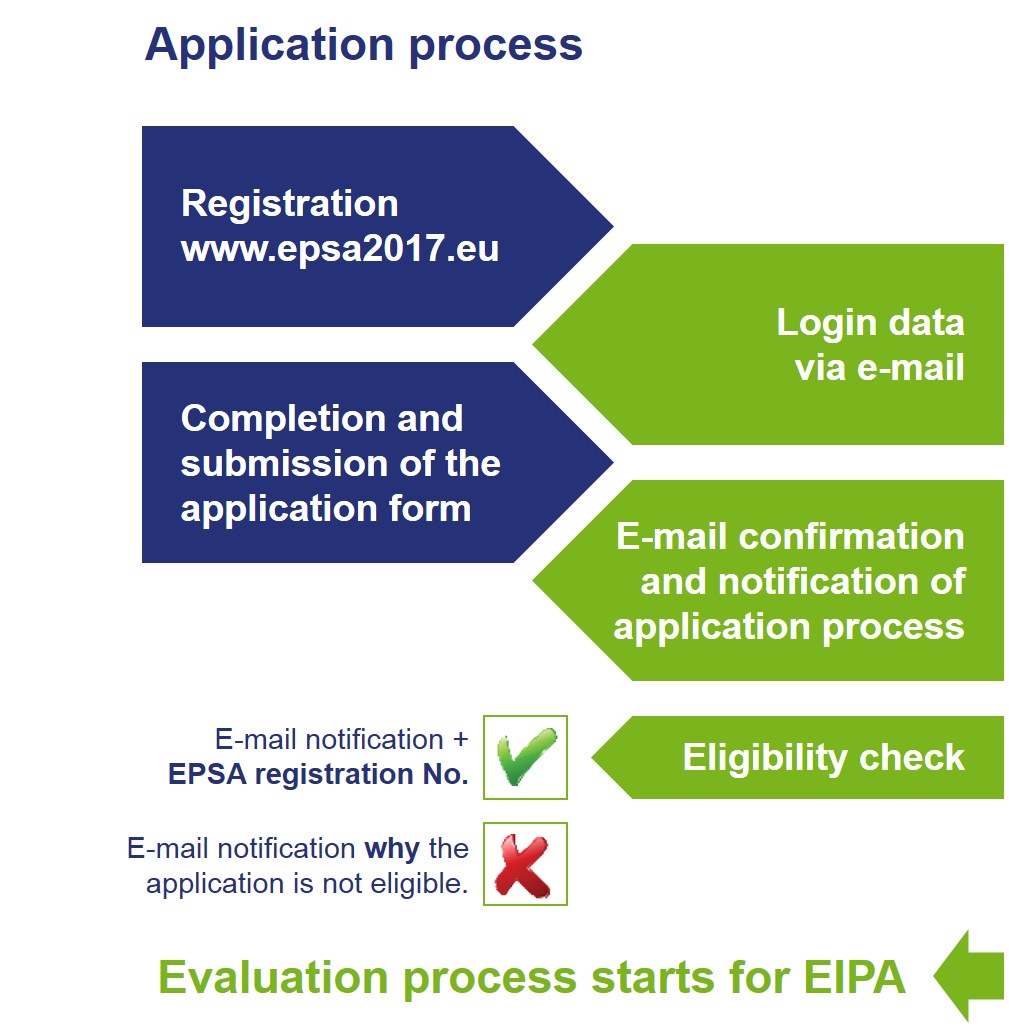 1) Register on the EPSA website (in the box Register and LOGIN)
2) You will receive an e-mail with log-in data
3) Complete and submit the online application form
4) You will receive an e-mail confirmation of application receipt and a notification of application processing.
With your log-in data you will be able to process your application:
Save draft application: the application will be saved and it is possible to re-enter the application form with your log-in information and edit your data;
Final Submission: once the "Final Submission" button has been clicked, the application will be saved and locked; you will no longer be able to make any changes. A notification e-mail will be sent to you and a message to the system administrator for eligibility check.
5) Eligibility check by EIPA
6) If yes, email notification + allocation of EPSA registration number
7) If not, you will be informed of the reasons why your application is not eligible.
8) The evaluation phase begins.


For more information the
GUIDE FOR APPLICANTS
could be checked.