About EPSA
EPSA – the platform for public excellence
Since its launch in 2007, the European Public Sector Award (EPSA) has received, assessed and made accessible more than 1000 public practices from 39 European countries and the European institutions. Among the "top submitters" were countries such as Spain, Romania, Poland, Italy, Austria and Germany. These cases form a rich database of valuable experiences at the service and disposal of all European public administrations and make the European Public Sector Award the European network of public sector excellence.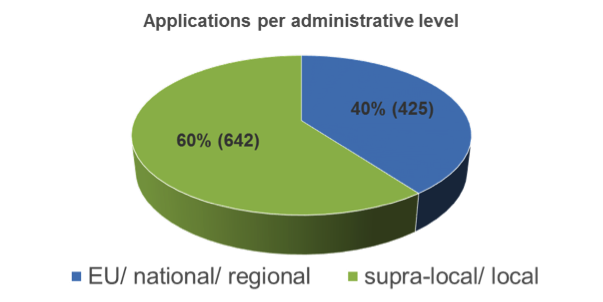 For all European public administrations, EPSA has generated highly valuable know-how and vital results that can be used for the benefit of providing innovative solutions and learning opportunities.
(1) Target: EPSA targets all sectors of public administration with an emphasis on specific themes.
(2) Scope: EPSA awards projects which have proven their success
(3) Focus: EPSA focuses on recognition and dissemination of good practice
Aims of EPSA
The vision is to create an arena in which Europe's public sector institutions can excel and become an exemplar for the rest of the world. Against this backdrop, the EPSA aims to achieve the following goals:
to contribute to the progress and implementation of the Lisbon Strategy and its successor, EUROPE 2020: A European strategy for smart, sustainable and inclusive growth
to create a common European administrative space
to devise new administrative problem-solving paradigms
to foster constructive competition amongst public sector organisations and reward excellence
to learn from the European leading edge
to create a network of public excellence and, thus, establish the conditions for a European learning platform on public administration solutions.
The award themes and categories have promoted awareness of key dimensions of public value; in doing so, the EPSA has encouraged and will encourage governments to modernise their administrative structures and practices and address the essential topics of administrative reform in Europe.