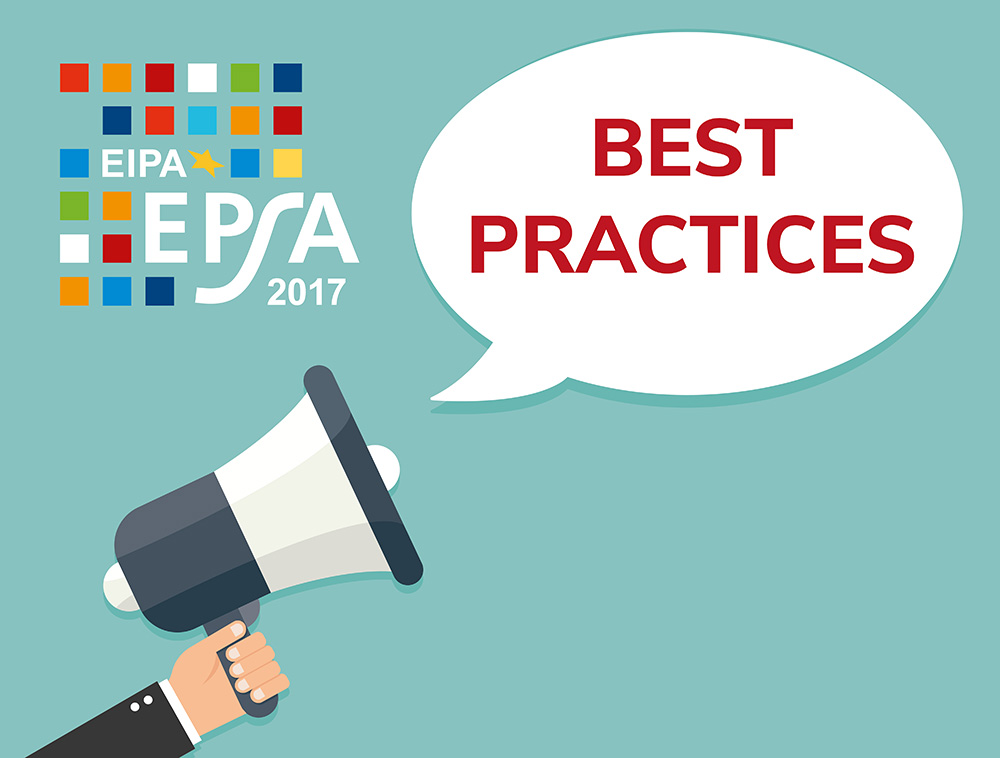 Dear EPSA Friends,
As you know, the EPSA 2017 edition is looking for innovative and inspiring cases from across Europe that found new solutions to tackle the complex challenges faced by public administrations at all levels.
All applications received underwent first an online evaluation by external and independent evaluators (academics, practitioners or PA consultants). Then these evaluators met last week in Maastricht to reach a consensus on the project they had assessed and to identify those cases submitted to EPSA 2017 that will be awarded a Best Practice Certificate (BPC).
Out of all the applications submitted to this edition 34 projects have been identified as being a best practice and thus deserving a BPC. These 34 excellent public achievements have found new solutions to a range of complex challenges such as: economic uncertainty, low economic growth, high unemployment, unparalleled levels of migration, lack of trust in government, security and climate change, among others. They come from 18 European countries and 3 EU institutions/agencies.
See the detailed list of Best Practice Certificate recipients for the European/National administrative category, the Regional administrative category and the Supra-local/Local administrative category.
A number of projects have been shortlisted for validation onsite visits, this being the next step of the evaluation process. The projects qualifying for the onsite visits have already been contacted by the EPSA Team.
The best practices, nominees and prize winners will be presented during a three-day high-level final event and award ceremony in Maastricht (NL) on 20-22 November 2017 and all EPSA 2017 submitters are most welcome to attend these events. Following a well-established tradition, the various events will take place at three different venues in Maastricht, i.e. the European Institute of Public Administration (EIPA), the Maastricht Town Hall and the Provincial Government Buildings on the Meuse respectively.
Keep checking our website at the end of September for the next step results (the nominees!) and for more detailed information on the three-day final events!

The EPSA Team wish you a relaxing and inspiring summer recess!