EPSA Best Practices & first results
EPSA 2017 Best Practices

The first two steps of the EPSA evaluation methodology were carried out: All applications underwent first an online evaluation by external and independent evaluators (academics, practitioners or PA consultants). In a second step, these evaluators met in Maastricht on 22-23 June to come to a consensus on the projects they had assessed and to identify those cases submitted to EPSA 2017 that will be awarded a Best Practice Certificate (BPC).

Out of all the applications submitted to the EPSA 2017 34 projects from 18 different European countries and the EU institutions have been identified as being a Best practice.
Best Practices of the supra-local and local category
Best Practices of the regional category
Best Practices of the European and national category


Full list of Best Practices all levels


First results of the EPSA 2017 application phase
The application phase of the EPSA 2017 ended on 1st May 2017. The EPSA received 150 innovative solutions to current and complex challenges our societies are facing from public administrations across 30 different European countries and from several EU institutions and agencies.
This year's edition, which is taking place under the overarching theme "An Innovative Public Sector in 2017: New Solutions to Complex Challenges", received contributions ranging from areas such as migration and integration, social welfare and employment policies, e-health, entrepreneurship and social innovation, security, open government and transparency as well as environmental policy and climate change. The top submitters were Austria, Portugal, Spain, and Poland respectively.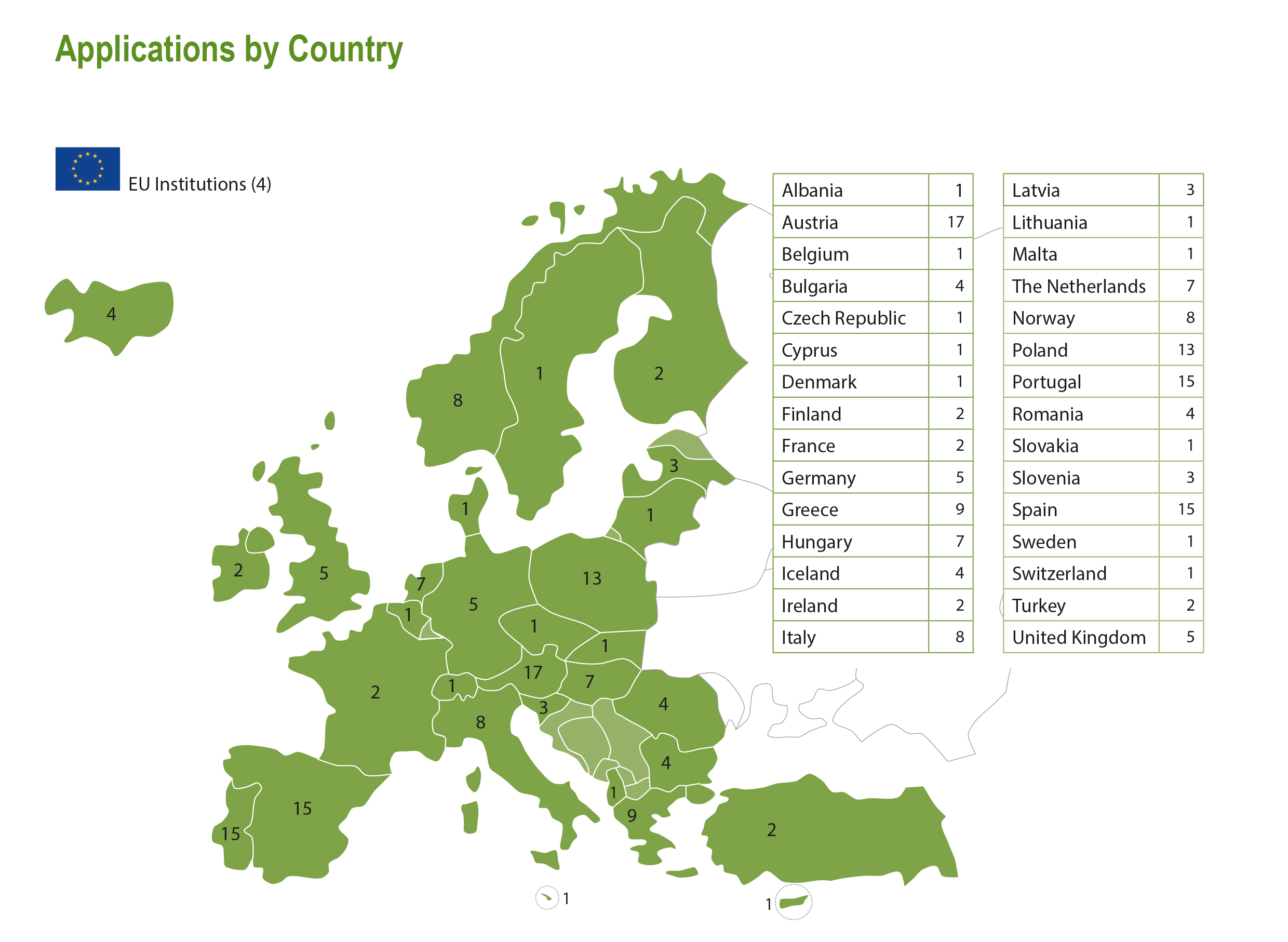 What's next?
A number of onsite visits to the highest ranked projects will take place from July to early September to verify the evaluation results and, at the end of September, a high-level international jury will take the final decision on the nominees and the award winners.
The prize-winners, nominees and best practice certificate recipients will be presented during a high-level final event and award ceremony in Maastricht (NL) on 20 to 22 November 2017. It should be noted that this event is also open to all other submitters who are most welcome to attend.